Reading Progress
Since my last update I have finished reading The Dorito Effect: The Surprising New Truth about Food and Flavor by Mark Schatzker. I found this to be informative and mostly enjoyed it. I did skip some parts because as a vegan it was hard to listen to him go on about how chicken taste and even had a dream about me eating chicken which was kind of horrifying. I finished another food health book called A Bone to Pick by Mark Bittman and it is about farming and GMO's. I also listened to this on audio book because that is my favourite way to consume non-fiction.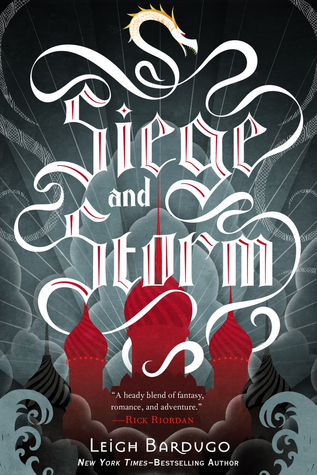 I also finished reading Uglies by Scott Westerfeld and what I like most about this book is the world technology has advanced and everything is sustainable, environmentally friendly and vegan. I haven't continued on but I have checked out the audio book from my library so I will carry on with the series soon.
I finished reading Siege and Storm by Leigh Bardugo, it was OK. I was mostly bored throughout it and Alina isn't my favourite character and couldn't stand the relationship between her and Mal. I just don't think the characters are well developed. I really missed the Darkling in this book he is only in it once and awhile. I will continue on with Ruin and Rising soon but want to take a break and read some other things.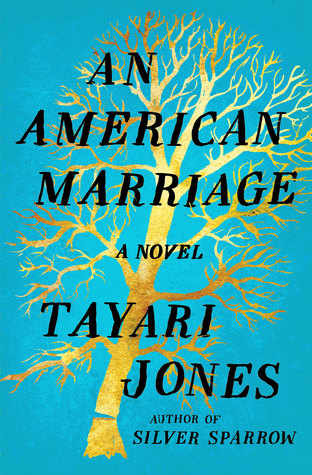 I just started reading An American Marriage by Tayari Jones. I don't have any thoughts yet as I am only a few pages in. I will say that I am apprehensive going into this one because I think it might deal with cheating since the character's husband goes to jail. And not sure how I feel about that. Another book I just started is A Red Herring Without Mustard by Alan Bradley. I am listening to this on audio as I have the previous two books as I like the narrator. I also don't have any thoughts yet.
New Releases – March 5th
Daisy Jones and The Six by Taylor Jenkins Reid 
A gripping novel about the whirlwind rise of a world-famous 1970s rock group and their beautiful lead singer–and the secret reasons behind their dramatic break up.
This is giving me Stevie Nicks/Fleetwood Mac vibes and I'm into it. I have only read one book by TJR and loved it The Seven Husbands of Evelyn Hugo.(from Goodreads)
The Island of Sea Woman by Lisa See
This beautiful, thoughtful novel illuminates a world turned upside down, one where the women are in charge, engaging in dangerous physical work, and the men take care of the children. A classic Lisa See story—one of women's friendships and the larger forces that shape them—The Island of Sea Womenintroduces readers to the fierce and unforgettable female divers of Jeju Island and the dramatic history that shaped their lives. (from Goodreads)
I am a big fan of Lisa See and can't wait to read her latest novel
Before She Knew Him by Peter Swanson
Catching a killer is dangerous—especially if he lives next door 
An exquisitely chilling tale of a young suburban wife with a history of psychological instability whose fears about her new neighbor could lead them both to murder . . .(from Goodreads)
I read Her Every Fear by Peter Swanson last year and gave it 4 stars I have high hopes for this one.
The Snakes by Sadie Jones   (March 7th)
Bea and Dan, recently married, let out their tiny flat to escape London for a few precious months. Driving down through France they visit Bea's dropout brother Alex at the hotel he runs in Burgundy. Disturbingly, they find him all alone and the ramshackle hotel deserted,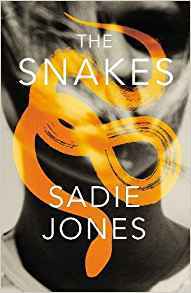 apart from the nest of snakes in the attic.
When Alex and Bea's parents make a surprise visit Dan can't understand why Bea is so appalled, or why she's never wanted him to know them; Liv and Griff Adamson are charming, and rich. They are the richest people he has ever met. Maybe Bea's ashamed of him, or maybe she regrets the secrets she's been keeping.
Tragedy strikes suddenly, brutally, and in its aftermath the family is stripped back to its heart, and then its rotten core, and even Bea with all her strength and goodness can't escape.
The Outcasts by Sadie Jones is one of my favourite books and even though I wasn't impressed by her follow up Small Wars but this one sounds like it will be great like The Outcasts.
From Pages to Screen
Kristin Hannah announced that her Firefly Lane series is going to be turned into a Netflix series. I loved this series and can't wait for this series and for more information to be released.
What new release coming out this week are you most excited about?
Bookish Matters