Hello Everyone,
It is starting to feel like spring where I am from and I thought it would be a perfect time to do a spring related book tag. There was only one springtime book tag I could find and that is the I Love Spring Book Tag, so, without further ado let's get on with the tag.
1) How is Spring where you live?
I live in Southwestern Ontario and Spring has been a mix of everything so far. We have had nice warm days, crazy rainstorms and even some snow. It mostly has been chilly and cloudy.
2) Most anticipated book releases this Spring?
There are a few books that are out this spring that I am excited for and have  pre-ordered but the book that I am most excited for is Into the Water by Paula Hawkins. I read and watched The Girl on the Train last year and I loved it. I also have done a post on my most anticipated Spring releases which you can click here to read.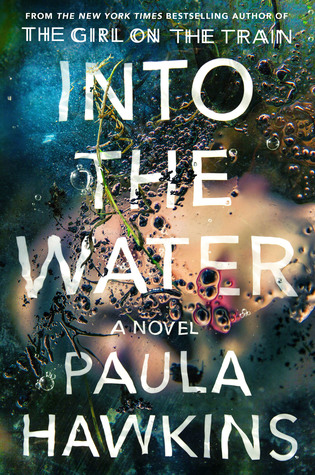 3) Show us a book cover that makes you think of Spring.
For this one I went with two books to show you what makes me think of Spring and those books are The Promise of Stardust by Priscille Sibley and Virgin Earth by Philippa Gregory. The raindrops on the cover of The Promise of Star Dust reminds me of  April Showers. And with rain comes flowers and the time for gardening and Virgin Earth depicts that well and is about a royal gardener to King Charles I.
4) Where are you going to read this Spring?
I would like to say I will do most of my reading outside but most likely I will be reading at home curled up on the couch or in bed.
5) Find a cover with the sun on it.
I found two books for this one and they are For Whom the Bell Tolls by Ernest Hemingway and The Alchemist by Paulo Coelho. I haven't read For Whom the Bell Tolls yet but I have read The Alchemist and I didn't really care for it all that much.
6) What are your favourite Spring Reads?
Nothing comes to mind and for the most part I don't read books depending on the season. I just tend to look at my shelf and pick up a book depending on what I am in the mood for.
7) Find a book with many different colours on it.
I have to say it was difficult to find a book with many different colours on it but I think this cover is colourful with the green and orange with hints of blue, yellow, and purple. It is hard to see the different colours in this pic but they are there. I haven't read A Moment Comes by Jennifer Bradbury yet but hopefully soon.
8) Whom do you tag?
I am not going to tag anyone specifically but if you want to do this tag then I tag you. 🙂
That is it for the I Love Spring Book Tag. I hope that wherever you are in the world that you are having a lovely Spring! Well, until next time take care and happy reading.
Bookish Matters
Mysti